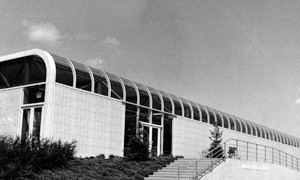 Saint Mary's offers eight varsity sports: basketball, cross country, golf, soccer, softball, lacrosse, tennis, and volleyball.

Approximately 125 students participate in varsity sports each year. And these sports also enlist scorekeepers, clock operators, team managers, cheerleaders, announcers, statisticians, and others.

Each week there are approximately 2,000 visits to Angela Athletic Facilities by students, faculty, and staff. During the academic year, Angela Athletic Facility is often booked fully from 6 a.m. to 11 p.m.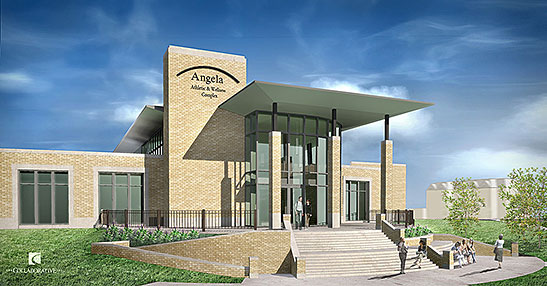 Angela Athletic & Wellness Complex
Goal: $14.8 million
During the past 30 years, women's participation in intercollegiate athletics in the NCAA Division III has increased by more than 200 percent. Two in five high school girls now participate in athletics, and those students seek colleges with strong athletic programs and up-to-date facilities.
Today, Angela Athletic Facility strains to support the needs of Saint Mary's students, teams, coaches, and staff. While one locker room was adequate for the College's physical fitness program in 1977, today four or more teams may require locker room space in a two-hour time period. The facility's layout forces students and classes to make do with too little space. Imagine a yoga class struggling to follow instructions amid the noise of a basketball practice and exercise machines.
Through Faith Always, Action Now, Saint Mary's will:
Build a field house for varsity team practice and intramural competition
Renovate and add locker rooms for varsity teams, coaches/ referees, and recreation
Relocate the Women's Health center to the complex
Create dedicated spaces for fitness classes
Relocate the soccer field, renovate the softball field, and install bleachers for both